Geoffrey's Story
Geoffrey Morrissey was a terror to all other kids when he was young. I remember going to school when he was in pre k and the teacher telling me he was a handful. But Geoffrey was also a lovable kid that protected anyone that he loved. He used to bite other kids, he made funny faces in all photos, but he was one of the cutest little boys and looked like he worked out with weights as a baby.
Geoffrey loved sports when he was young, he played soccer, baseball, roller hockey, and his favorite sport of all football. Geoffrey and I drove from Jackson Heights to Broad Channel 3-4 times a week for football. We had the best time driving. I remember when we crossed the bridge to get into Broad Channel he counted the fishermen on the right and I counted on the left. He won 90% of the time. We did that for 4 years and that ride is what bonded us as best friends.
I coached Geoffrey in baseball, and football and I was very hard on him. I think he was sick of me putting pressure on him, but we got through it. In 2003 Geoffrey hade 3 seizures, March, July, October. We put him on medicine and the seizures stopped. For 3 years he did not have a seizure so January of 2007 his EEG came up normal and he was off the medicine, which was one of the happiest days of his life. In late August we received a letter after his summer EEG from the Doctor stating 95% chance he may never have another seizure. Labor Day 2007 Geoffrey had a seizure. Which at the time was the worst day of my life.
Going back to 2005 we decided to move to Commack ny where Geoffrey thought he would be playing football for the school, the Doctors never cleared him to play so he never got a chance to play football at his school, which was a huge disappointment for him. With that move his brother JP started to play ice hockey and once again it was me and
Geoffrey together again driving to rinks and watching JP play all the games and practices. I was with Geoffrey all the time. We started skiing in 2000 and went every year about 10 days a year. Since Geoffrey stopped football snowboarding became his favorite thing to do. Someone once asked me how many times did I go up in a chair lift with Geoffrey. 10 years 10 days a year about 20 runs a day 200 times 10 about 2000 times. My friend then said something that will stick with me forever. He said you spent more time on a chair lift with Geoffrey than I spent with my son period. As another friend told me at his wake He is riding the clouds now. Sometimes I look up and see a cloud and picture him riding that one cloud.
After that seizure on Labor Day he had a few more we changed medicines, we changed Doctors but we could not get them to stop. He was having 1 seizure every 8-12 weeks. On June 22 2010. Geoffrey had his last seizure in his bedroom watching the world cup on TV. This seizure affected his heart rythem and Geoffrey went into cardiac arrest.
I could not have asked for a better kid, he was respectful, he was honest, and he loved his name Geoffrey the way it was spelled and he loved his family. Geoffrey is thought about every single day. It changed me as a person, but since I have 2 other kids it can't change me as a Dad.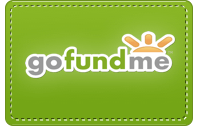 We want to keep Geoffrey's name alive and we do that with this scholarship. These scholarships go to students, like Geoffrey, who didn't have the highest grades but were in other ways most remarkable.
Please send anything you can to help us keep his name alive. Geoffrey Pal's, that's what he was, my son and my pal.
Click the GoFundMe link to donate or plan to attend our next Scholarship Fundraiser. Click here for the details.