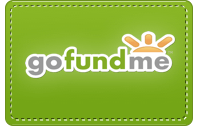 Next year's fundraiser will be held at the New Hyde Park VFW on Jericho Turnpike. Click Here to contact us about tickets for the event.
Hoping for a great turnout to raise funds for Geoffrey's Pals Scholarship Program.
Geoffrey's Pals Charity
Geoffrey's Pals is a registered 501(c)(3) charity. Our goal is to keep Geoffrey's memory alive by providing eligible High School students with grants for their College Education. All funds raised go to the student grants.
Donations
If you can't attend the event but would still like to support the charity, please click on the GoFundMe link.